Dz Essay About Myself
Essay on Myself
Below we have provided some simple paragraph and easy essay on Myself for the school students. They are generally given this topic to write paragraphs or essays in their schools during exams or class tests. You can select any myself essay given below according to your need and requirement.

Myself Essay 1 (100 words)
Myself Rajani Tyagi, live in Ghaziabad in the New Panchwati colony. I read in the class 5th in the section B. I read in the school New Era Ghaziabad. I am very punctual and like to do my all works throughout the day at right time. I love to eat simple and healthy food. I like dancing, reading books, playing badminton and cooking in my spare time. I never bunk my classes and attend every class. I go to school daily in proper uniform. I do well in the exams whether main or class tests. I have many friends however Sarita is my best friend.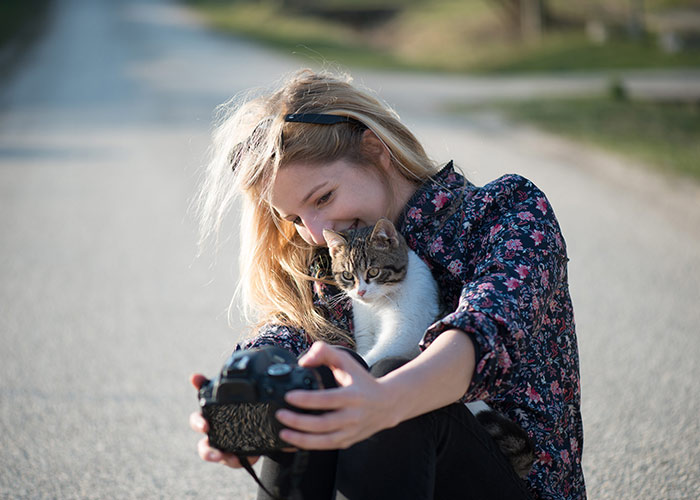 Myself Essay 2 (150 words)
There are many people living in world having different personalities. This is the personality which makes everyone unique and different from others. We can never see two people of exactly same personality. It never changes and decided the quality of a person. I am taking the example of me. I am so special in this world and have unique personality than others. I am very responsible and sympathetic person. I always help others and try my best to solve their problems. I am self-centred woman have not have any enemy in this world.
I always talk to others very happily with smiling face. I am a very simple student in my school and attend each class. I do my homework very well on daily basis and study well every day in the night till 10 pm and in the morning from 4 am. I always pay attention to my study and motivate my friends as well to focus on their study.
Myself Essay 3 (200 words)
My name is Archana Mishra but generally called by everyone as Gudia. I am 12 years old, read in class 7th standard. I am a second child of my parents and have an elder brother. I have a joint family in which my uncle, grandparents and cousins in the same big house. We love each other very much and closely related to grandparents. I have a group of friends however Sina is my best and true friend. I can share anything to her and she too. We read in the same school but in different sections. I like very much to tell jokes to my friends while being in the bus after school time.
I have a unique family. All the members of my family are broad and open minded. They always promote me to do well in every field. They never pull me back instead motivate. I am very happy to get birth in this family. My family is cross-cultural extended family where my uncles, aunts, grandparents, cousins, etc live together. I have great time with my family because we celebrate each festival together. I help other kids in family in doing their home works daily.
---
Myself Essay 4 (250 words)
My name is Queen but have a nick name called as Sara. My parents and grandparents generally call me by my nick name. My parents are very conscious to my health. They wake me up daily in the morning at 5 am and tell me to do all the daily routines. My mom gives me an apple a day in the daily morning and a healthy breakfast after one hour. I go to school at right time through school bus. I never get late. My school starts at 8 am in the morning and ends at 2 pm in the afternoon. My mom gives me healthy fruits for fruit break and healthy lunch for lunch break.
I read in 8th standard in the school, Ch. Chhabil Dass Junior Public School. I am 13 years old and live in Ghaziabad with my parents. I also have joined dance and piano classes out of the school as I like to learn dance and piano very much. I enjoy my school time thoroughly with my friends and home time with my dearest parents and grandparents. I have good neighbours; they understand each other and never quarrel. I love picnic and go to tour in my winter and summer vacations. I am very good student in my school. I participate in all the extracurricular activities of the schools and do well. I am very good in academic and sports activities. My school has a big garden and big playground provides all the facilities of sports. My school has healthy, nice and peaceful environment.
Myself Essay 5 (300 words)
My name is Sulekha; I read in class 9th standard in Delhi. I am a self-driven and self motivated student. I like to motivate my friends of the school always and help them in their difficult times. I am a bright student of my school and do well in the academic and sports activities. I am capable to do well under any stressful condition. I am very skilled and knowledgeable student in my school. I do very hard study for long hours around the clock at home. I never left my home works and class works incomplete and like to complete all before bed time. My teachers like me very much because of my goodness and punctuality. I never become tired and continuously do hard work because my parents take care of me always. They always become conscious for my health and diet.
Because of my academic tenure, I always get good marks and grades. I am a merit scholarship holder in my school. I learn computer very well in my school and know everything about computer. I do everything according to my organized schedule of work. I never avoid my any of the works whether at home or at school. I always respect my parents and help my mom in her house works and my father in his office projects. I share my mom's laundries and washing dishes works. I always keep my room clean and decorate attractively every Sunday. I understand my all responsibilities toward myself and my family very well. I always try to make my friends and classmates happy through my interesting jokes and nice talks. I always become ready to give them advises and suggestions to get them out of their difficulties. I am very sympathetic girl and try to support old people and children in my colony or on the way.
---
Myself Essay 6 (400 words)
I am a lovely boy of my dear parents. I am 14 years old boy and read in class 4th standard in the section A. My name is Suresh Raina. I study in Ryan Public School in Ghaziabad. My grandfather likes to say me Guddu. He always takes me out with him in the morning and evening for the walk. I live with my family in the Rajnagar colony in Ghaziabad. I go to school with my school bus daily at right time in the morning at 7 am and come to home at 2 pm in the afternoon. I like to go school in proper uniform after become fresh. I say good morning to my class teacher when I reach to my classroom. I enjoy daily with my school friends in the bus and lunch time. I always take part in the sports activities and other extracurricular activities.
My school organizes inter-school competitions at every six months which I must participate. I always come first in every competition. My school celebrates all the important events of the year such as independence Day, Republic Day, Christmas, 2nd October, Mother's day, Teacher's day, etc in order to increase our awareness and knowledge about. We are advised by our class teacher to must participate in the cultural activities while celebrating any event. I generally take part in the poem recitation or speech recitation. I also like dance but not feel so comfortable to dance at event celebration. However, I take part in the dance in my annual function which gets celebrated in the month of November every year. My parents are also invited to the school annual function.
My parents get me out at picnic or long tour in my every vacation during winter or summer season. I live in very good society where some programmes are organized from time to time in order to increase awareness among common public about the social issues. My father always takes me with him to participate in such programmes. My mom always teaches me about ethics and etiquettes to make me a good citizen of India. I always keep my study room and bed room neat and clean. I always take care of my hygiene and wash hands well with soap before and after eating the food. My mom and dad love me a lot and care for my every likes and dislikes. I like to play ludo or carom with my parents whenever they become free.
Writing for Myself on the Internet
Learning to be uncertain in public
The first story I remember writing was written in clumsy six-year-old scrawl on the wide-lined pages of a marble composition book. It was about a dinosaur who had misplaced its egg. The bronchiosaurus wandered its prehistoric terrain, trying to find its way back to what it birthed. Sometimes it was right around some corner of the forest, and yet, thanks to one mishap or another, the two just could not connect.
The egg was me. I was in first grade, trying to make sense of the absence of my father. Imagining realms and crafting metaphors allowed me to navigate my feelings. I began writing to understand how I felt, to cope, to survive, to protect myself.
My teacher responded with enthusiastic encouragement to keep writing (and the reward of a sour apple Blow Pop). So I began writing poems. In third grade, an intense 3LW and Spice Girls obsession transformed the poems into songs. When puberty happened and my cynicism spread and my dreams of being in a Destiny's Child–style girl band with my cousins withered, the songs shifted back into poetry.
I continued to write about feelings of abandonment, about unrequited love, about (what I didn't yet know to call) depression. I wrote to comprehend how I fit into the world around me, in the large unit of society, the small unit of my family, the smaller unit of my own body.
In high school, I failed miserably at most attempts to write an essay. I turned them in weeks late and underdeveloped, because I didn't want to pretend to be an authority on anything, to pull anything apart and make assertions about it, to pretend to know something for certain. But I thrived in my creative writing class. It was there, with the support of a teacher named Mrs. Fiorentino, that I began to believe I could be a writer, began to call myself one. It was on her letter of recommendation that I got into the college of my choice, which I found by Googling "best creative writing schools."
I didn't last long there. The same depression that made its home in my work made a mess of my ability to succeed at school. I dropped out, moved back in with my mom, and began working as a breakfast waitress at the Holiday Inn. I was 19 when I began getting letters and calls about paying back student loans. I was 19 when I realized how silly it was of me to think I could ever make enough money from writing to fund an education in it. Because who was I?
Still, when friends would check in on me from time to time, they would always ask, "Are you writing?" Because they understood that whether or not I was writing was intimately tied to my well-being, to my ability to be okay. And then I got married, and my husband would come home from work every day and ask, "Have you written?" And I had a thousand reasons for why it was useless to try. Every six months or so, a sentence would visit me, and I would turn it over and over in my mind and maybe jot it down, and that was that.
When I was 22, I got pregnant with my first son. I was working as a cleaning woman and quit when I found out I was expecting. I then began working as a room service attendant. And I started thinking about legacy, about what I could provide him. My mother was a woman who (part miraculously, part relentlessly) catapulted herself out of her class to provide stability for us. I knew that without a degree, my options were limited in how much I could provide my son. But I had to find something. A nagging seed embedded itself in my brain that said it couldn't be futile to try my hand at writing professionally. It felt like a foolish dream, but even more foolish not to make an attempt.
I pitched a few places. By pitch, I mean I sent fully written essays to submissions slush piles with no knowledge of etiquette or decorum or insight. The essays were my best attempt at mimicking the style of other successful online writers. I got no response, with the exception of one form rejection. And then, one day, in a fit of frustration and pain, I self-published a long list of things that had hurt me. I wrote no initial draft; I typed it directly into the text box on Medium. I published it to five followers. It reached millions.
The Huffington Post asked if they could republish it. Another publication that previously had not responded to me reached out to apologize and asked the same. I was viral, all eyes were on me, and I didn't know what to do about it. I asked a friend for advice, and she said, "You have to pump out content now, keep it coming, ride the momentum."
So I did, for two years.
I learned what kind of writing the internet wanted. The kind that picked things apart and made assertions, the kind with a moral objective, the kind that answered questions. The kind I most struggled to write. I felt pressure to teach people about what it was to be me, when I wasn't certain myself.
After the birth of my second son, my writing output dipped drastically. The core focus of my day had been child-rearing and keeping my depression and anxiety in check. When friends and family checked in with "How's the writing coming?" I always answered, "I have nothing interesting to say."
But how could that be, if I was still here; still a thinking, breathing human experiencing the full breadth of her emotions? I had never placed the burden of being interesting on myself before. I had never run out of things to try to know about myself, of questions on ordinary living to explore. I had never been creatively repulsed by the mundane nature of daily existence. Writing had always existed to help me process just that.
I realize, in looking back, that writing for an audience and writing for money had caused my work to shift toward favoring what I felt would affirm it and not what best served me. I wanted my writing to serve some purpose outside of myself, some ability to transcend the smallness of my own internal world.
But that world is the landscape I occupy before I meet the one outside of me. And I think now that it's as noble to seek a full understanding of that world as it is to learn any other.
I resolve to return to myself now, to writing for the sake of myself, for the purpose of making myself better. For the purpose of documenting myself. Of declaring that I am here. I am here, haunting my house most days, quelling tantrums, cooking dinner, confounded by everything, making sense of it. My best hope in pressing "publish" is that you might find something of yourself in me. My best hope is that I might be a mirror, and that the mirror might help you make sense of something, too.