Research Paper Topics On Administration
Suggested Topics for Public Administration Research
The views expressed are those of the author and do not necessarily reflect the views of ASPA as an organization.
By John Pearson
December 9, 2016
This is a follow-up to my October 2016 column. I realize there may already be a good deal of research on some of the topics I mention in this column.
Major Issues of the Day
I believe scholars can and should produce research to aid policy makers dealing with major "administrative" issues. Scholars can address controversial topics and still maintain value neutrality. I argued for value neutrality in my September 2016 column.
Take a look at Washington Post columnist, Joe Davidson's recent column on the plan to freeze federal hiring.
Davidson refers to a 1982 Government Accountability Office (GAO) study, "Recent Governmentwide Hiring Freezes Prove Ineffective in Managing Federal Employment." Why does Davidson have to go so far back to find research on this topic? Does more recent research exist? If not, why not?
Here's Washington Post columnist, Lisa Rein's, column on what 's in store for federal workers under president-elect Trump and a Republican-controlled Congress. And here's another column by Joe Davidson regarding the drive to reduce federal employee rights. The proposed policy changes described in these columns are based on certain factual assumptions about the federal workforce.
Public administration research should contribute to the debate on issues such as those raised in these columns. The research may wind up supporting or undermining the assumptions behind such proposals.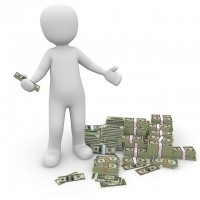 Another issue frequently debated is the pay and benefits package for government workers. Do government workers generally receive higher than market pay and benefits because legislatures have made political decisions to raise their pay? Why do existing research efforts reach such contradictory results on federal pay and benefits issues? What is the effect of salary compression on top-level government executives? Can the federal government recruit and retain the quality level of workers needed for critical national security work at agencies such as the National Security Agency (NSA), the Federal Bureau of Investigation (FBI), the Central Intelligence Agency (CIA), and the Defense Intelligence Agency (DIA)? Could the federal government hire a gifted technical person like Edward Snowden under the current pay schedule? (I doubt it.)
Related to the pay issue is the contracting issue. Is contracting out really cost effective for routine government work? (I am skeptical of this claim because of the high government overhead required to manage contractors and the high contractor overhead required to manage the contract process from their end.)
If government workers were paid market rates and there were greater provisions for temporary workers, would contracting out continue to be as attractive?
Another issue is the claim that states can perform functions better than the federal government. What is the evidence that decentralization of services to states reduces the overall cost to the public? Centralization has the advantages of economies of scale: one management team, one policy shop, one set of computer systems, etc., versus 50 of each.
Macro Issues
Looking at the countries on our planet, what is the range of governmental activities from minimal (failed states) to full state socialism?
What governmental functions have proven essential for economic growth and well-being?
What are measures of corruption and human rights violations and methods for dealing with these issues?
What is the evidence government agencies are meeting or not meeting their performance goals?
What is the evidence that government agencies are failing to carry out laws assigned to them or are operating in an illegal manner? (See my recent column addressing the claim that the U.S. is becoming a "lawless" nation.)
General Management Issues
What principles of management, if any, have been established by scientific methods?
What is known about team level management, middle management and top-level management? Project management? Computer project management?  Program management?
Can the results be summarized in a way that is useful to practitioners?
Support for Administrative Topics
There should be, if there already isn't, a literature to support government staff who work in the "administrative" areas:
Personnel
When I left government last year, two hot issues were teleworking and desk sharing. They are related issues because you need to have telework in place before you can have desk sharing. Has there been research on these issues?
Budget
Procurement
Administrative issues such as supply management, time and leave management, event planning, space management, travel management, training, quality control, internal controls? What does research have to say about these matters?
Employee Skills Issues
Scholars could compile the most useful information on generic employee skills such as:
Communication improvement: Is there a literature on writing improvement, plain English, how to manage meetings, effective presentations, how to effectively prepare PowerPoint slide decks, etc.?
Spreadsheet analysis: Is there a literature on this commonly used tool?
Management Analysis.
Computing issues in public administration. This would include computing basics for non-IT professionals, commonly used desktop software, data analysis, understanding the software lifecycle, security threats, defining user requirements, and estimating benefits from IT projects. (The IT shop should estimate costs.)
Concluding thought: Before undertaking research, public administration scholars should engage practitioners to find out what they want to know that could be addressed by scholarly research.
---
Author: John Pearson recently retired from a lengthy career in the federal government where he was a program analyst. He has an MPA and a bachelor's degree in economics. He now writes columns reflecting on his experience in government. His email is [email protected]





(6 votes, average: 2.67 out of 5)


Loading...
About
The American Society for Public Administration is the largest and most prominent professional association for public administration. It is dedicated to advancing the art, science, teaching and practice of public and non-profit administration.
Graduate students in the School of Public Affairs and Administration work in a variety of research topics from public administration and policy. A list of recent M.P.A. capstone project paper and Ph.D. dissertation titles is provided below. Other research produced by students individually as well as in collaboration with other students and faculty is not listed here.
Recent and archived doctoral dissertation topics
Emma A. Powell, Ph.D. - "A corporate model: Aligning nonprofit expectations with regional/local efforts to serve the mission" (Spring 2017)
Russell T. Panico, Jr., Ph.D. - "An analysis of campus violence threat assessment policy implementation at Michigan community colleges" (December 2016)
Kristin L. Poleski, Ph.D. - "To promote or not to promote: An inquiry into the experience of female police officers and their decisions to pursue promotion" (June 2016)
Beth M. Beaudin-Seiler, Ph.D. - "National quality awards in healthcare and actual quality in U.S. hospitals." (May 2015)
Archived Doctoral dissertation topics
Recent M.P.A. project paper titles (spring 2017, summer 2017, fall 2017)
Fall 2017
Fiedorowicz, Michael J. - "Small cultural nonprofit organizations and board oversight."
Lawrence, Tyler K. - "The past, present, and future renewable energy in the U.S.: Perspectives based on historical analysis methodology."
Meissner, Brandon G. - "Department reorganization and the potential impact on the well-being of library employees at Western Michigan University."
Nix, Alexandria S. - "Nonprofits and social media engagement: A new resource platform."
Snyder, Haley N. - "Coping strategies in 9-1-1 centers."
Welch, Marla A. - "The relationship between adolescent sexual risk behavior and county chlamydia rates in the state of Michigan."
Wood, Kathryn S. - "Energy assistance services at the Salvation Army: A summative evaluation report."
Summer 2017
Anderson, Seth - "Social impact bonds for spinal manipulation as a primary intervention for chronic low back pain: A feasibility study."
Cyzman, Ryan- "Michigan and Missouri rural hospital closures: Policy impact of the ACA and house-passed AHCA."
Dix, Marcy - "Best practices for Brownfield redevelopment in small-to-medium Michigan cities."
Hefty, Nicholas - "Pride program evaluation: Congruence of implementation with recommended best practice and program operating modality."
Hillman, Jeffrey A. - "Food Sovereignty: A grassroots effort for food independence."
Smith, Annette - "Managing the matrix organization structure in the healthcare industry: A contemplative treatise"
Smith, James - "The nature of healthcare and the government's role in its management and delivery: A contemplative treatise."
Wyzgoski, Scott - " No exit leadership: Managing for nonprofit supports coordinator job satisfaction."
Zahir, Ahmad Faisal - "Using human resources management to address the challenges of administrative reform in the Afghanistan public sector."
Spring 2017
DeFrain, Elisha - "Evaluation of nonmotarized spending by local agencies and transportation equity in Michigan communities."
Fassett, Stacey - "Referral process and known barriers for assistant payment workers in referring WIC eligible clients to local WIC agencies."
Krombeen, Michael - "An evaluation of a non-emergency medical transportation pilot in Midland, Gladwin, and Clare counties."
Lenkhart, Kevin - "Efficiencies through consolidation: The Owosso and Corunna police departments."
Nelson, Arica - "Impact of sex trafficking on its victims."
Pagudala, Sai Tejasvi - "What could be the better treatment method for depression: Medical treatment or self treatment."
Saxton, Bridget - "Cost-utility of long-term care in the state of Michigan from 1980-2010." (Awarded Best Project Paper)
Welsh, Tiffany - "Prevalence of lead in public water supplies: Is it a concern in all Michigan local communities. A comparative analysis."